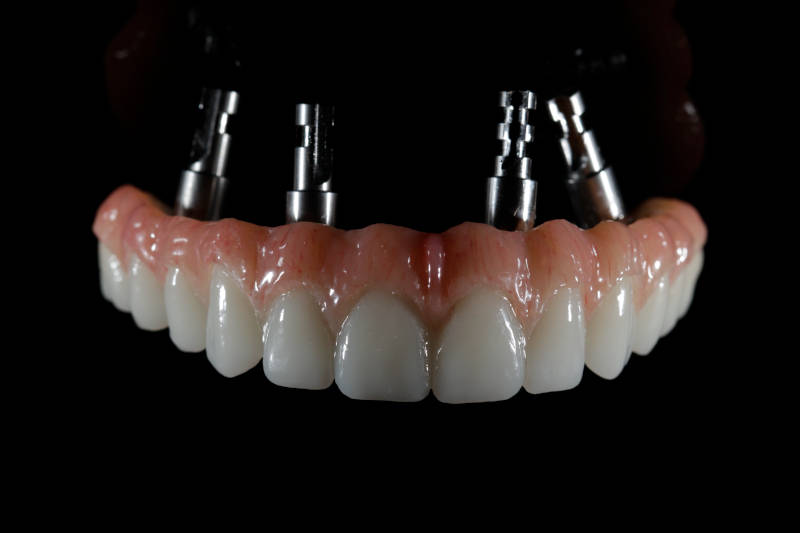 Full Arch PMMA Restorations with Titanium Bar
Implant-supported prosthetics composed of two manufactured components – a milled titanium bar substructure with a milled acrylic denture. Digital Dentures milled acrylic denture made of PMMA (polymethyl methacrylate).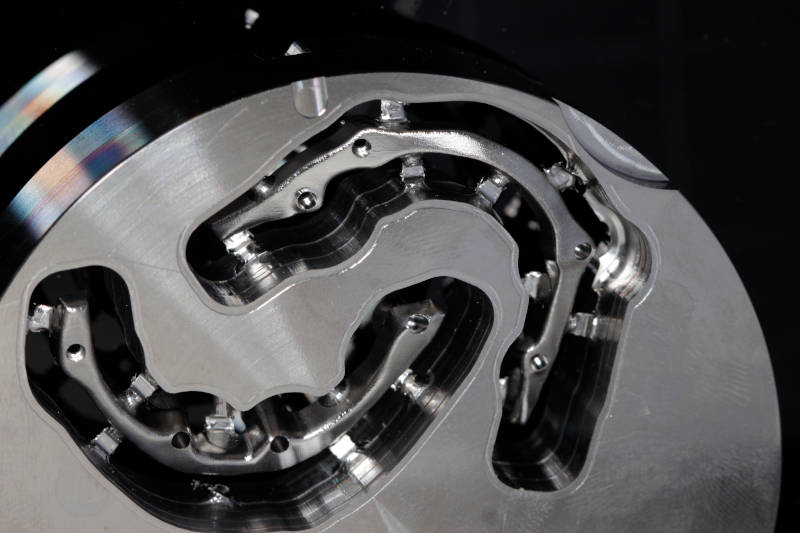 Titanium Implant Bars
Bars are milled without the need for welding or soldering. We are able to create a variety of bar designs and can screw the implant directly to the titanium bar, allowing for proper strength and support. Digital Dental prefers the titanium bar as it is easy to maintain and will not cause harm to surrounding tissue.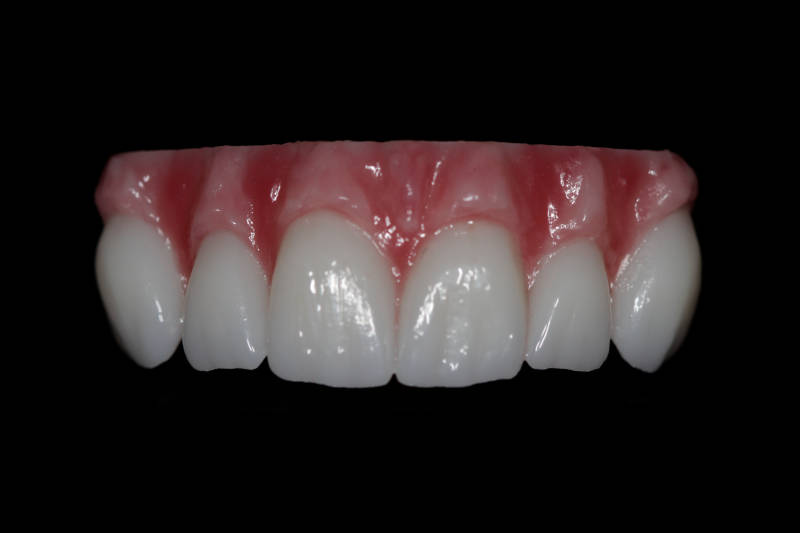 Full Arch Zirconia Restorations
A milled, screw-retained, full-contour hybrid zirconia bridge offers an enhanced level of esthetics. PMMA demonstrate wear and lessened esthetics, and will need to be replaced over time. In the case of a zirconia superstructure,  should any kind of breakage occur, the entire arch would require replacement. Clinical concerns also exist about the long-term impact that the very stiff milled zirconia will have on the bone-implant interface.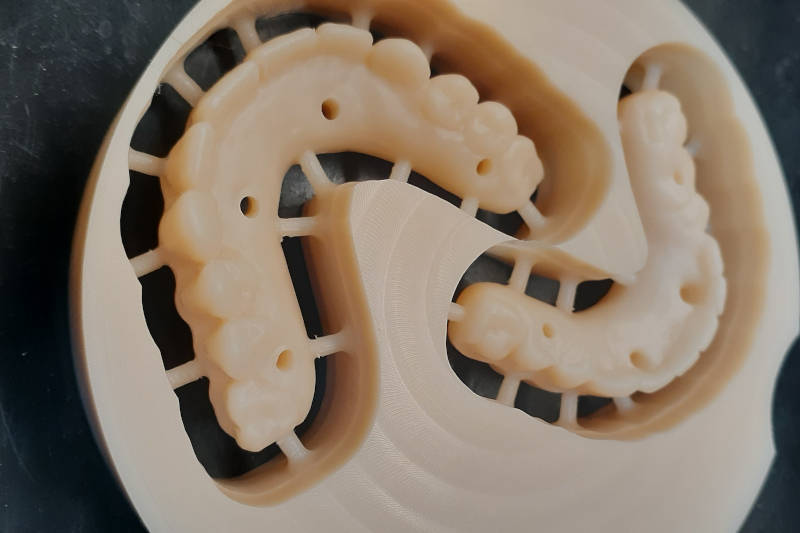 PMMA Prototype
The patient, after surgery, is dismissed with a prototype to allow wear patterns to be introduced and to test the function and hygiene regimens before the final restoration.
Meticulously Crafted, Artistically Designed
We put a great deal of care into crafting hybrid overdentures that will give the wearer a natural looking smile for years to come. Each hand brushed prosthesis is unique.